Every Blood Donor Is A Lifesaver
An alumnus of The University of Southampton, United Kingdom Dr. Ankur Jain is a self-motivated educationist and a dynamic personality. He has been honored with Ph.D. in Education Management by Sorborn University, France. Dr. Ankur Jain is associated with Bhagwan Buddha Charitable Blood Bank as the policymaker. He is the brain behind the formulation and implementation of quality policies and strategies of the blood bank that are seamlessly focused on identifying innovative ways to encourage voluntary blood donation.
An electrical engineer by profession, Mr. Manuj Jain is the Vice President of Bhagwan Buddha Shiksha Sanstha and is the guiding force behind the blood bank's operations.
Mr. Vijay is the secretary of Bhagwan Buddha Shiksha Sanstha and ensures that all activities of the blood bank are carried out in a synchronized manner.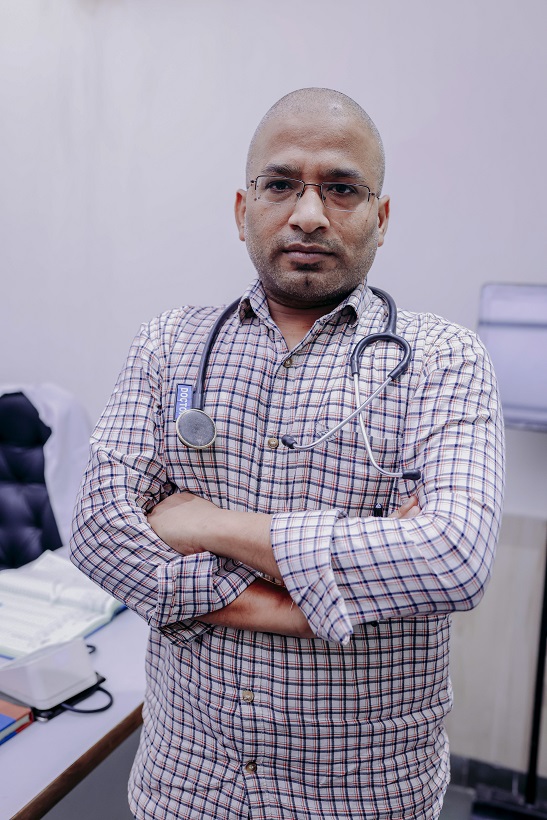 Dr. Rahul holds the degree of M.B.B.S and has been contributing to the health of society for the last five years. He looks after all medical affairs of the Blood Bank.
A highly motivated blood donor himself, having donated his blood on 75 occasions, heads the technical department of the blood bank. He holds a post-graduate degree in M. Sc. Medical Lab Technology and has 15 years of experience working in the blood bank domain.
Ms Megha Bisaria is an MBA, PGDM in (Finance & control) & is backed by an impressive experience and proven track record due to her stint with the Indian Red Cross Society, St. John Ambulance (India) as a Lecturer of First Aid. She currently Heads Operations of the blood bank with additional accountability as a Counselor in the blood bank.
He brings a vast experience of almost two decades in the field of Accounting & Auditing. He is an all-rounder and a modest human being. He makes sure that all remunerations and remittances of staff and vendors are executed in time.